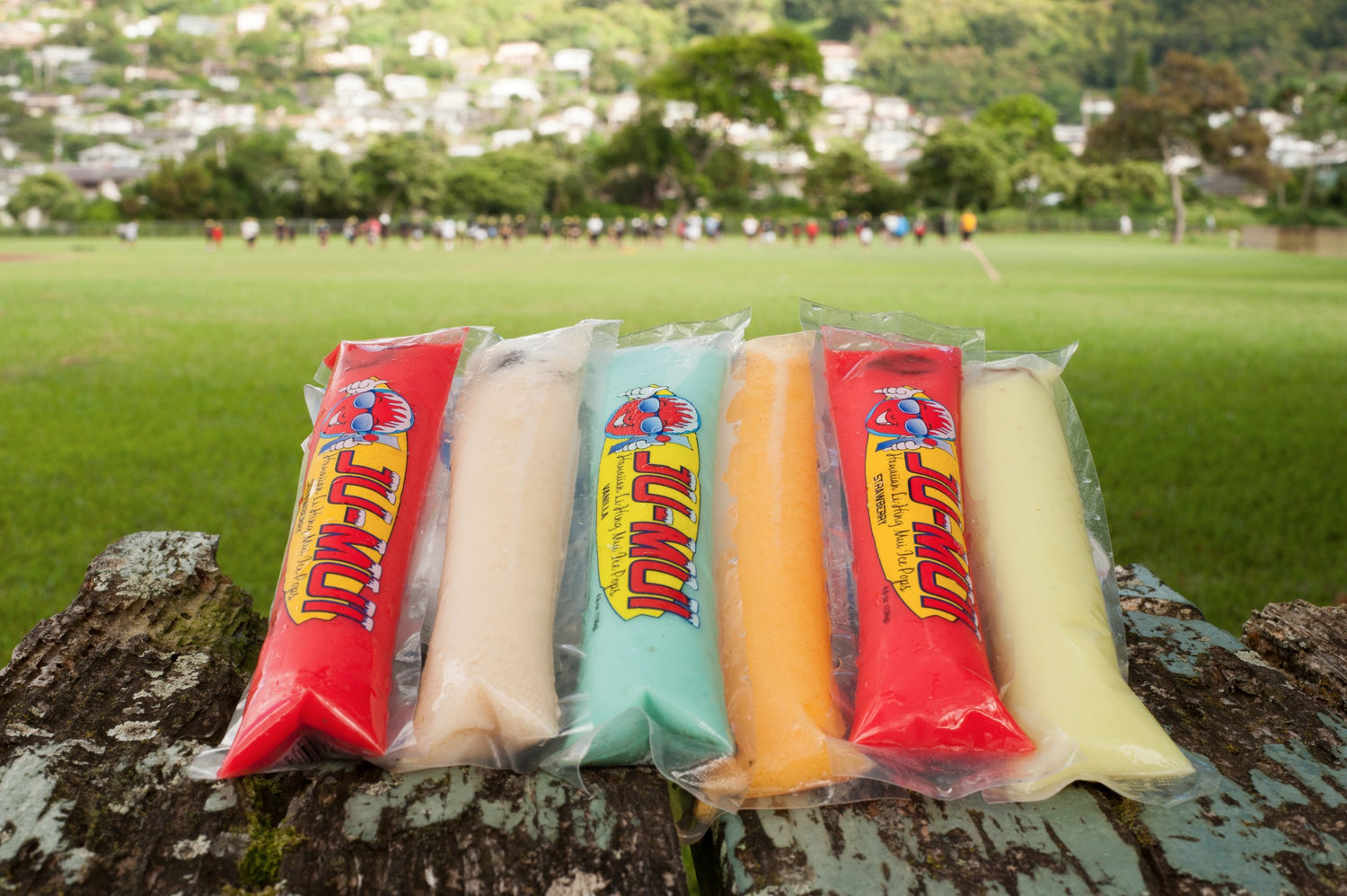 Fundraising
Ju-Mui Li Hing Ice Pops first began as a way to help the people of Hawaii fundraise for any events. Over the past 15 years, Ju-Mui has successfully helped groups small and large achieve their funding goals. We offer great returns on investment. On a hot Hawaiian day, an ice cold pop is always a win!
Button label
Why fundraise with Ju-Mui?
We have a Highly Successful Fundraising Product

Ju-Mui has 15+ years experience helping organizations in Hawaii fundraise successfully!
We are listed as one of Hawaii's Top Ten Fundraisers
Many schools, clubs, and individuals are repeat happy customers 😊
The Process is SUPER easy!

Ju-Mui handles all the work from ordering to delivery!
We provide free, on-time delivery right when you need it
Our team provides honest advice - no overselling or pressure
Sales are easy with our pops - just add a cooler and scissors!
Flexible Payment and Equipment Options

We accept cash, checks, and all major credit cards 💳
Ju-Mui can provide carts, freezers, and other equipment
Ready to Fundraise? Submit your info and we'll reach out!